[A /]
Prospective Students
Why choose Fullerton College Cosmetology?
Structured 1,600-hour program prepares cosmetology students to become a highly desired stylist by potential employers in the competitive beauty industry.
Become a Pivot Point trained stylist, which is an internationally recognized program!
Fullerton College Cosmetology Instructors are passionate about our industry, are eager to share their journey and help you begin yours.
Fullerton College Cosmetology program prepares students to pass the California Board of Barbering and Cosmetology Practical and Written exams. Our quarterly report of student pass rate is impressive and can check our scores on the California Board of Barbering & Cosmetology website (Examination Rates by Schools)
Fullerton College is truly an amazing campus that supports the learning goals of all students in all departments. Within our campus, students have access to the Academic Support Center, Tutoring Center Services (which provides tutoring sessions customized for cosmetology students), Disability Support Services, Health Services, Cadena Cultural Center, EOPS, Cal Works, and Veterans Resource Center.
At the completion of all 5 levels in Cosmetology at Fullerton College with a minimum grade of "C" or higher in each level, you have accumulated units at the community college, which can be used toward earning an Associate in Science degree in Cosmetology.
Find out more about Fullerton College's CTE programs: cte.fullcoll.edu/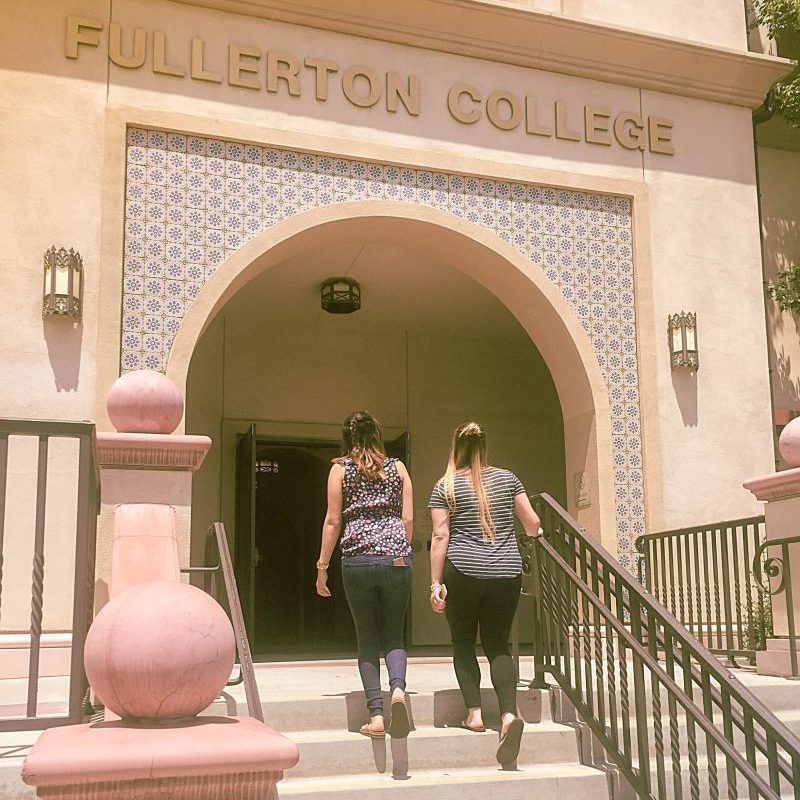 How do I get started to become a Cosmetology Student?
How do I get started to become a Cosmetology Instructor?
How do I register to become a student at Fullerton College?